Leak Repair in Katy, TX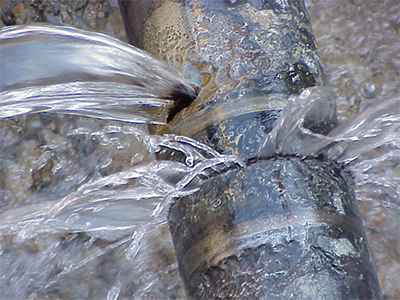 A burst pipe inevitably leads to water damage, which is a real pain for any home owner. When dealing with this kind of water damage, time is of the essence. Do not waste time, you should call a trained professional to handle the problem quickly and efficiently to minimize the amount of damage and financial cost.
We take our job seriously so that our customers can receive the best quality possible when fixing and repairing their damaged home plumbing systems. All of our employees are drug screened, background checked, state licensed, and professionally trained. Our technicians are trained to properly assess the damage, find the root cause and provide the proper solution to resolve the leak as quickly as possible.
If you think you may have a leak, call us immediately and we will send one of our qualified plumbing technicians out to determine if you have a serious plumbing concern or if it is something minor. If possible, you should try to shut off the water valve to your home in order to prevent further damage. No matter the size of the leak or damage caued, our team will make sure to arrive quickly and help get the leak repaired efficiently.
Once the initial problem assesment is done, our professionals can make their expert recommendations and advice necessary to get the job done the right way. Whether you require copper, steel or PVC piping replacements, you can rest assured that our experts will provide you with only high-quality parts and will install everything properly. As soon as you detect a leaky or cracked pipe, call our professionals anytime, 24/7, at 281-803-9817.