Professional Plumber in Katy, TX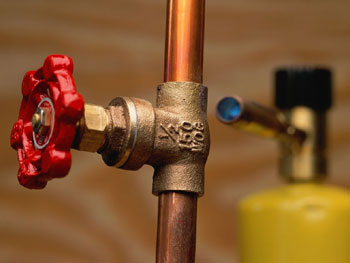 As time goes on, for various reasons, pipes eventually begin to leak, clog or even burst due to wear-and-tear, rust and corrosion. We understand the effects this can have, but do not worry, our team of professionals can solve these problems for you. No matter what your plumbing needs are, our licensed and trained technicians are ready to help. Whether it's a small leak or a major plumbing pipe replacement, we used the latest technology available to make sure the job gets done right.
The bathroom is one of the most important rooms in any home. It is used by member and guest of the home, so it is important to make sure it is kept in good working condition at all times. When your plumbing disaster strikes, having one of our highly trained Katy, Texas plumbers on the job will assure an immediate identification of the problem and a speedy repair.
Our team of professionals utilize state of the art plumbing technology. Whether working with commercial or residential buildings, thousands of dollars can be saved with the use of new and innovative non-intrusive procedures. We respond to any plumbing problem 24 hours a day, 7 days a week, no matter how big or little the issue is.
When choosing a plumbing company in the Katy area, look no further. We take great pride in providing our customers with the best quality work that will satisfy their needs and solve any plumbing-related problem. Whether you need a water heater installed, burst pipe repaired, drain unclogged or toilet fixed, our expert technicians can get the job done fast and efficiently.
In our line of work, we see plenty of pipe bursts. Most of the time, this is caused by tiny holes that leak in the pipe. This happens more frequently with steel piping than copper. There is no way to prevent this kind of things completely, but you can greatly reduce the risk of this happening by using quality materials and having them properly installed by trained professionals.
We're here to fix, install or maintain all of your home's plumbing systems so you can get back to living your daily life. Our plumbers in Katy are available anytime day or night to help, just call 281-803-9817.